JF + Fred Frith in Denver!
I know. I promised "Nothing cute." However now it's the end of 2016 and All. Bets. Are. Off. Say hello to Zephyr and Blue.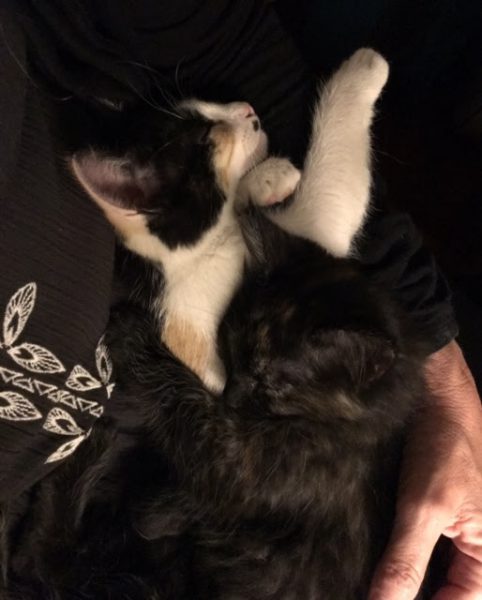 What I most want to tell you is this: on January 21st and as part of Creative Music Works' Meet The Board series (because I'm on the board!) I'm playing a concert in Denver with Fred Frith. True story. And on the 20th we're having an intimate gathering to talk about creative process, and give a little demonstration. Details and tickets for both are here: http://creativemusicworks.org
I can't wait to play again with Fred, it's been a long time. Please come. The concert is at Colin Bricker's Mighty Fine Productions recording studio and the artist talk is at Reed Weimer & Chandler Romeo's Neorama art studio. Seating is limited at both so get some tickets before they're gone.
Meanwhile…please hold each other close. We're all in this together.
love, j.